12-Year-Old Donates Hundreds of Art Supplies to CHRISTUS Hospital
A few days before Christmas, twelve-year-old Emily Neild visited her local Children's Miracle Network Hospital, CHRISTUS Southeast Texas St. Elizabeth. Emily lives with Mitochondrial Disease, a rare progressive disease that can affect every major organ in your body, and has spent many of her days in the hospital. Thankfully, on December 21 she arrived as a visitor and not as a patient.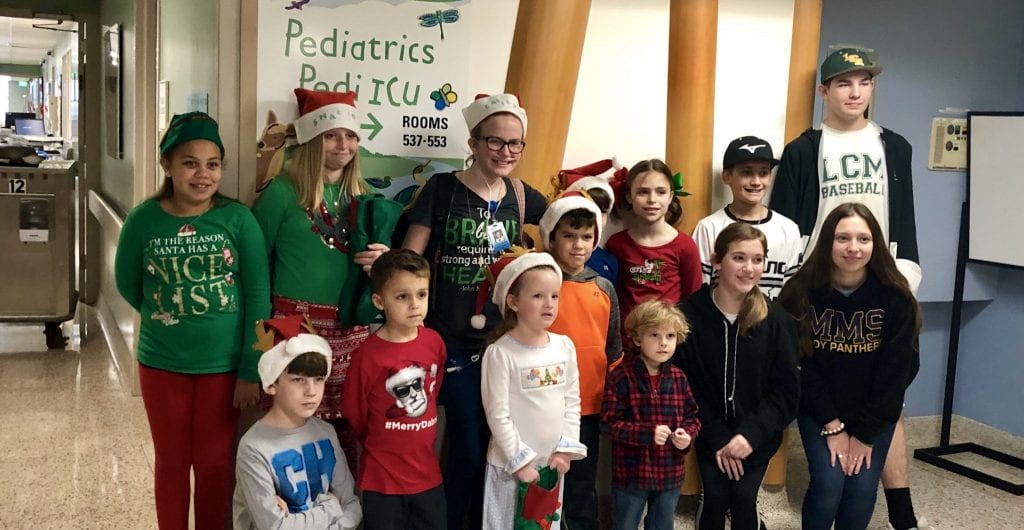 Knowing how monotonous it can be to spend days at a time in the hospital, Emily wanted to provide art supplies and DVDs for St. Elizabeth's pediatric patients this Christmas. "When I go to the hospital," Emily explains, "I like to have something to do to keep my mind off of hurting." This young woman rallied her friends, family and community and began collecting donations. Everyone from Emily's neighbors to the local baseball teams pitched in and donated art supplies, crafts, and DVDs.
We have been holding pretty steady over here and Emily has some great news she would like to ask for help on! I think it's an amazing thing to give back to the places that help us the most. Our first annual fundraiser was such a huge success that Emily decided to give back to her local hospitals! We will have a several spots you can deliver to1) 1538 West Lucas Beaumont, TX 77706 (our home)2) 5950 Walden Road Beaumont, TX 77707 (HB NEILD Construction) 3) 10505 Dominion Ranch Dr. Port Arthur, TX 77640 (Brandy TarverKotz house)If any other spots become available I'll update here! We hope to put a bunch of smiles on a lot of kiddos faces this Christmas!! Thank you everyone for your continued support of our girl!

Posted by Andrea Kotz- Neild on Sunday, November 25, 2018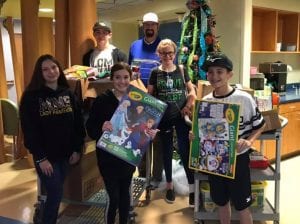 After collecting dozens of donations, Emily and her family took the art supplies and DVDs to CHRISTUS St. Elizabeth's Pediatric Center. Christmas stockings filled with activities were passed out to each current patient and the remainder of Emily's abundant donation will be distributed to pediatric patients throughout the next few months.
We are sending a huge THANK YOU to Emily Neild and her family for their generous support. Their efforts have inspired those around them and reminded all of us that you are never too young to make a difference.