CHRISTUS Associates Donate Toys for Hospitalized Kids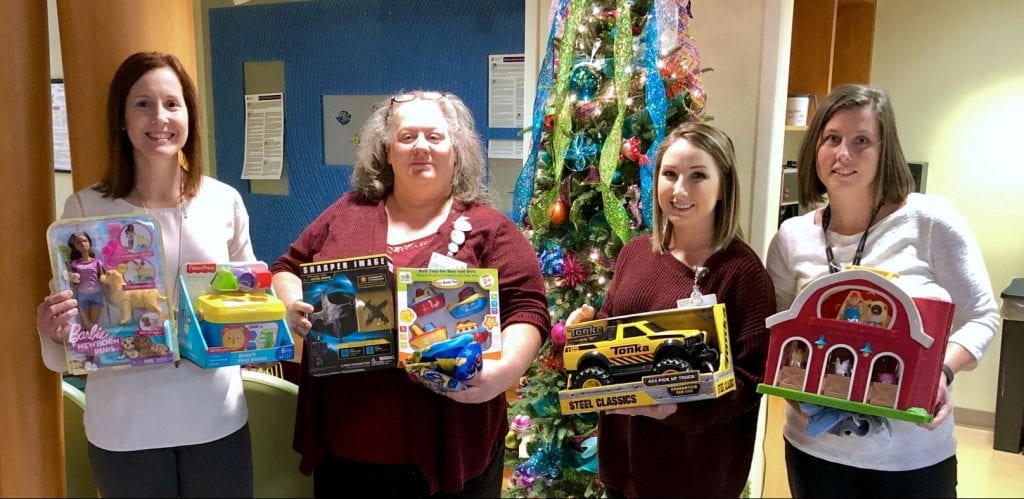 On December 4, the Revenue Integrity department at CHRISTUS Southeast Texas St. Elizabeth enjoyed their Christmas luncheon. For Christmas this year, instead of getting gifts for each other, they each drew a coworker's name and purchased a toy that reminded them of that coworker. After presenting the toys to each other at the luncheon, they donated them to St. Elizabeth's pediatric playroom.
These incredible toys will be played with by local kids in the hospital as they heal. We are so thankful for this generous group of associates and their wonderful donation.
Thank you, Revenue Integrity!